Roof Valley
Products custom made to order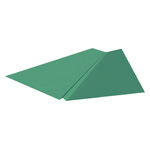 Valleys are a very important part of a well designed roofing system. Whether for slate, shingle or metal roofing, valley flashing adds detail and helps to direct water.

These items can be fabricated in many different profiles. For example, in metal roofing systems, valleys are commonly fabricated with hems, but can also be fabricated without them, in which case they could still be used for metal roofing or any other type of roofing.

Valley flashings are custom fabricated to any measurements and angles and usually measure 10' in length but can also be bent in 12' lengths. We can also match any profile.

Riverside provides roof valley flashing for general contractors, roofers and do-it-yourself home owners. Special pricing available for large quantities.
See images for installation method examples.


Riverside also offers installation services in Massachusetts and parts of of New England
Valley flashing metal is commonly fabricated with these materials: